The installation of a new HVAC system in your building is a substantial undertaking, requiring both a notable investment and careful planning to guarantee a seamless process. HVAC systems are crucial for ensuring the comfort of everyone within the facility. Ideally, such systems have a lifespan of 15 to 20 years, making them a long-term investment in comfort and efficiency. Professional commercial HVAC installers properly install new HVAC systems and help to maintain the system with regularly scheduled HVAC maintenance. We're those commercial HVAC installers. Businesses in the Ardmore area trust the experts at Hunter Super Techs to meet their HVAC needs. We offer services for all major commercial HVAC equipment brands that are on the market. This includes rooftop HVAC units and ductless HVAC systems. Schedule online or give us a call today to discuss our commercial services.
Commercial HVAC Maintenance
Businesses throughout Oklahoma and Texas trust in the services provided by Hunter Super Techs for commercial HVAC maintenance. Our team will ensure that your HVAC equipment is in good working order and perform maintenance steps to ensure it continues to function as it should.
What does commercial HVAC maintenance include?
● Test the condenser and compressor for functionality. ● Inspect electrical components ● Inspect movable parts like the blower fan motor and lubricate all moving parts ● Inspect filters, condensate drains and burners and remove any dust and debris ● Conduct a full HVAC diagnostic test Maintenance schedules vary by the demands of your HVAC system but typically the recommended time frame is every three months. Regular commercial HVAC maintenance helps reduce the risk of breakdown at the most inconvenient time.
Regular HVAC maintenance can certainly mitigate the chances of system failure, but when issues do arise, our dedicated team is always ready to assist. Factors like extreme weather conditions and component malfunctions can disrupt the operation of your HVAC system. That's why our commercial HVAC repair technicians are available 24/7, committed to ensuring your system remains functional and efficient. Hunter Super Techs specialize in emergency commercial HVAC repairs, our technicians are also at your service for scheduling routine maintenance tasks. If your system isn't operating as expected, don't hesitate to reach out to our team and arrange a service appointment. In instances where your system is beyond repair or generally due for an upgrade, our skilled technicians are well-equipped to provide commercial HVAC replacement services. We can guide you to the most suitable choice that aligns with your business needs. Countless businesses across Oklahoma and Texas rely on the unmatched service of Hunter Super Techs for all their commercial HVAC maintenance and repair requirements.
Air Conditioning Services
Satisfaction Guaranteed From Our Professional Air Conditioning Experts!
Choose the Best HVAC technicians in Oklahoma
At Hunter Super Techs, we will always send a service expert. Our Heating and Air Conditioning experts are trained in customer service and are ready to handle your HVAC needs.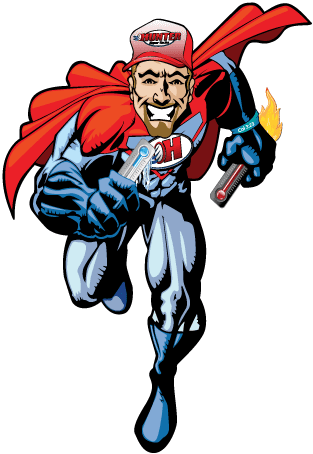 Having trouble with Your Air Conditioning or Heater?
Book an appointment online, today!