Air Filtration System Services in Oklahoma and Texas
One of the most effective ways to improve air quality in your home is with an air filtration system that actively removes both large and small contaminants from indoor air. While most homes already have at least a fundamental filtration system, there are ways to upgrade yours that will ensure it is more efficient and effective at removing allergens and pollutants from indoor air. If you are ready to have a new Ardmore, OK air filtration system installed in your home, call Hunter Super Techs today. Our indoor air quality professionals are available to test your indoor air quality and recommend the perfect filtration system to keep your family healthy.
Recommendations of Air Filters
There are many types of air filters to choose from. By default, your air handler has an air filter that is designed to remove larger particles that are carried by indoor air. These stock filters are rarely efficient at removing smaller particles and only partially protect you against allergens. This is why it is recommended that, if someone in your family suffers from allergies or asthma, you upgrade to a more efficient air filter system in or Ardmore, OK area. These systems work by removing contaminants as they are introduced to your indoor air supply. Rated on the MERV scale, the most efficient of these filters is capable of removing contaminants as small as 0.3 microns without any issues
While mechanical media filters are efficient at removing many contaminants, they are not the only way to filter your indoor air. Electronic air cleaners work by charging the air and then separating smaller particles from it through ionization. This process is effective in removing even smaller particles than a high MERV rated filter can, including smokeArdmore, OK s particles, and even some bacteria. Ardmore, OK air cleaners are a good upgrade for any home with these contaminants to worry about
An air purifier is usually a combination device that removes both inert particles like dust, pollen, and dander, as well as living pollutants like mold spores, bacteria, and viruses. If you are interested in having an air purifier installed Ardmore, OK home, give us a call to discuss the options currently on the market and what we can match to your home. Because air purifiers can be installed at your air handler, they are very flexible in providing ample filtration and air purification for your home without costing a fortune to operate and without slowing airflow from your air conditioner or furnace. Because they have a minimal impact and are easy to install they are a perfect fit for nearly any home with indoor air quality issues. If you are having indoor air quality problems in the Ardmore, OK area and are ready to take steps in fixing them, now is the time to call Hunter Super Techs. One of our trained technicians can visit your home and provide immediate service to ensure you have clean, healthy air.
Air Purification Services
Satisfaction Guaranteed From Our Professional Indoor Air Quality Experts!
Choose the best indoor air quality technicians in Oklahoma
At Hunter Super Techs, we will always send a service expert. Our Indoor Air Quality and HVAC experts are trained in customer service and are ready to handle your home's air purification needs.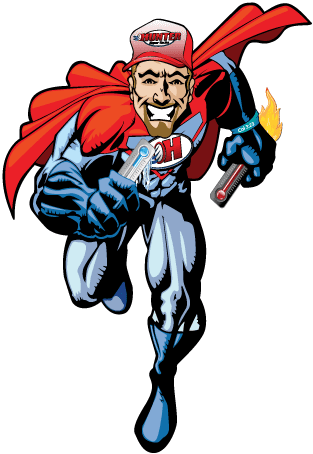 Interested in improving your home's indoor air quality?
Book an appointment online, today!