Don't Risk expensive Damage
A whole home surge protector safeguards your electrical system against power surges
Power surges increase the voltage running through your home's electrical systems. They are caused by lightning strikes, utility power issues, accidents involving electrical lines and power sources, as well as malfunctioning electrical devices in your home.
A whole home surge protector provides broad coverage for all your home's plugged in devices, delivering a more reliable and safe solution over point-of-use plug surge protectors.
ELIMINATE USING MULTIPLE SURGE PROTECTION DEVICES
A whole home surge protector is a smart investment in your home's electrical system. This whole home solution is installed to cover your electrical panel, preventing excess current from a power surge from impacting electrical systems, appliances, and plugged in devices. A whole home surge protector absorbs excess voltage so it does not move into your home.
With the amount of expensive electronics used in everyday life, Oklahoma and Texas homes need a way to protect these devices from the expensive damage or replacement need brought on by damaging power surges. A whole home surge protector covers the entire home, eliminating the need to purchase multiple point-of-use surge protection devices. Whole home surge protectors don't run the risk of overheating like smaller surge protectors do, keeping your family safe in addition to your electronics.
Whole Home Surge Protector Features:
Installed by licensed electricians
Always working, no need to plug in
Protects against voltage surges
Connected to your home's electrical system
Covers all electrical systems and plugged in devices
Book an appointment online, today!
---
Whole Home Surge Protector Benefits:
Peace of mind during storms
Improved safety and lowered risk of electrical fire
Cut replacement costs associated with power surge damage
Keep your appliances and electrical systems working damage-free
Reduce the threat of damage to expensive electronics and appliances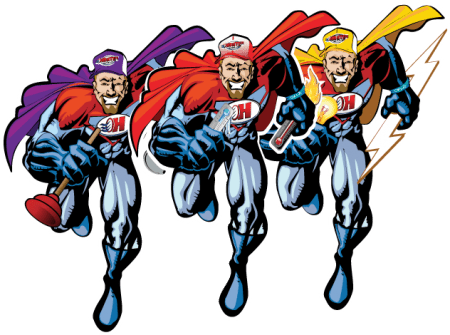 See What Customers Have To Say About Our Super Service